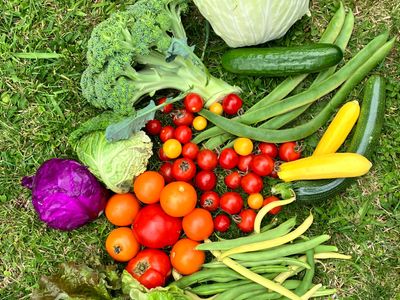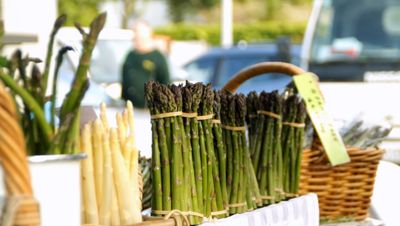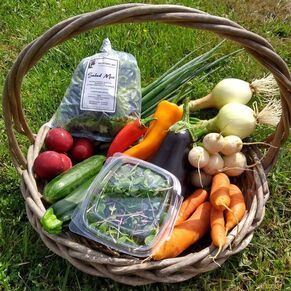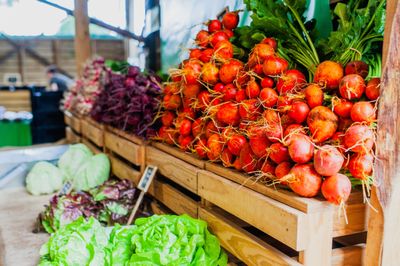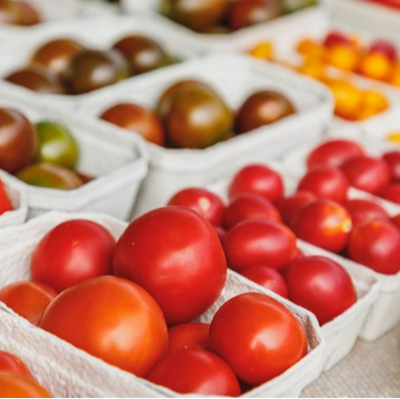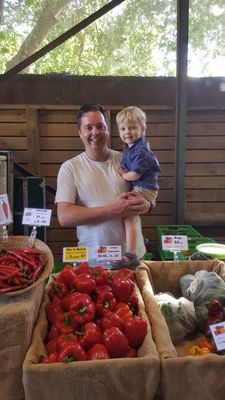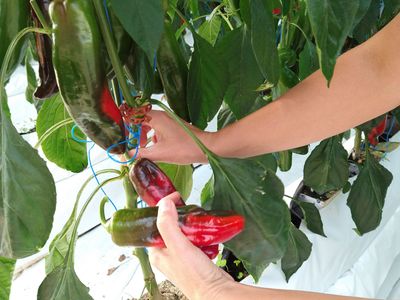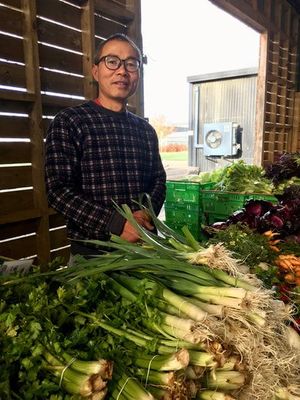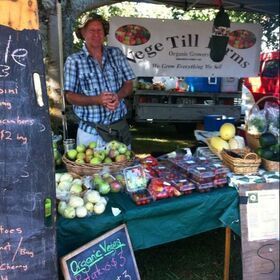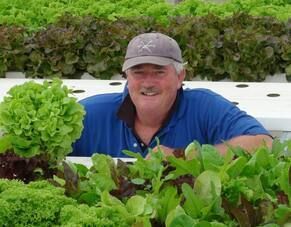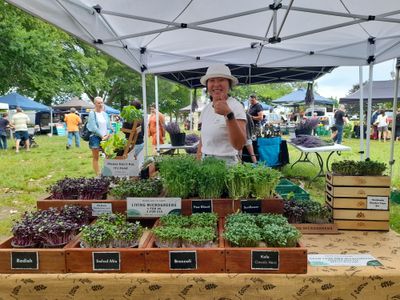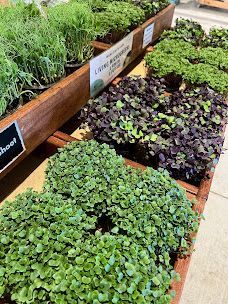 Vegetables
Backyard Jem
Backyard Jem offers a wide range of vegetables and fruits that are nutrient dense, having been grown in soil that is being regeneratively looked after. Taste the difference! Trades at Hamilton and Cambridge markets.

Clif's Gardens
A producer who has been at the Hamilton market for many years. A summer stallholder, specialising in watermelons and egg plants.
Greenfern Asparagus
Greenfern Asparagus comes from Bruntwood, near Cambridge. A family offering their very best produce. Grown from underground rhizomes (type of stem), Green Asparagus. White, a
dutch variety, bred for sweeter taste. Purple for high levels of anthocyanins in the spears. Greenfern also offer seasonal globe artichokes, sweet baby carrots - orange, yellow and purple, baby leeks and fennel. Trades at Hamilton and Cambridge markets.

Kane's Strawberries & Nashi
More than strawberries and nashi, Kane's also offer kumara - yellow and red, watermelon and nashi juice. Kane's are not currently at the markets - look out for them later on this year at Hamilton and Cambridge markets!
Mama Kali's Farm
Jiang brings beautiful fresh microgreens to both markets - Packed with concentrated nutrients and bursting with flavor, these miniature powerhouses are a versatile addition to any meal. Whether sprinkled on salads, incorporated into smoothies, or used as a garnish for your favourite dishes, Microgreens elevate your culinary creations to new heights.
Ohaene Organics
Ohaene Organics is the sister business of Mrs Greenjeans Seedlings. Certified organic produce from the Kauaeranga Valley (near Thames) comes to Hamilton market. A wide range
is offered from Apples to Kale to Peas to Zucchini.
Pirongia Mountain Vegetables
Broccoli, Cabbage - green, red, savoy, chinese, Cauliflower, Pumpkin - crown, butter cup, butter nut, squash, Garlic, Silverbeet, Potatoes - a wide variety from Agria and Anushka to Desiree, Jersey Benne and Heather. Trades at Hamilton and Cambridge - be in early for best selection!

Rivendell Gardenz
The Tomato Man is now the Tomato Fam, as Marlies and Caleb continue growing and supplying the tastiest, most local tomatoes to our markets. Also courgettes, cucumbers, beans, peppers and chillies. Visit them at Hamilton and Cambridge markets as a seasonal trader.
Southern Belle Orchards
The de Jong family bring organically certified capsicums, sweet pointed peppers and chilies to the Hamilton market on a seasonal basis.

Suncakes Gardens
David grows his certified organic produce at Whatawhata, just outside Hamilton city boundary. There is always a great selection of veges on offer, including some that are harder to find such as globe artichokes and daikon radish. David is at Hamilton market every Sunday and Cambridge for most of the year.

Tender Fresh Produce
Well known for fantastically fresh sweetcorn, Tender Fresh Produce also offers a variety of
potatoes, broccoli, cabbage, kale and fresh cut garden flowers. Teresa and Phil trade at both markets.

The Front Gate
In season, Roy brings a wonderful selection of fruits and vegetables to both markets - table grapes, passionfruit, raspberries, figs, feijoas, Luisa plums through to limes, beans, heirloom tomatoes and pumpkins.
The Lettuce Man
An original market stallholder, Ian brings a great range of fresh greens to the market every week -
lettuces, basil, coriander, watercress - and in season tomatoes.
Vegetills
Harvey sells produce grown on the family property in Waihi. A wide seasonal selection is offered, including fruit, avocados, leafy greens, and much more! Stop by and say hi to Harvey at the Hamilton market.
SKU: 35