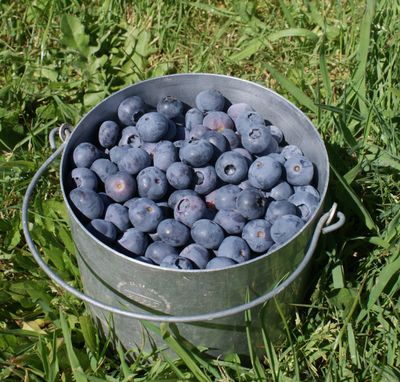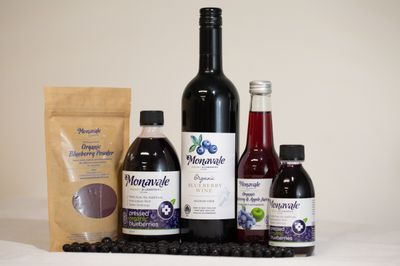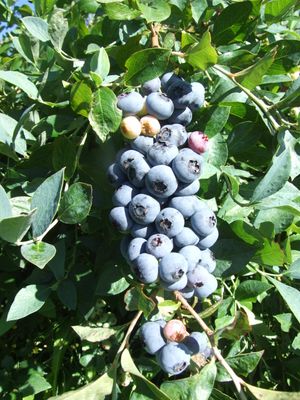 Fruit - Berries
Monavale Blueberries
Monavale Blueberries grow delicious fresh organic blueberries and raspberries, as well other organic produce and attend Hamilton and Cambridge markets from November through to March.

Monavale Blueberries is New Zealand's largest certified organic blueberry orchard, based near Cambridge in the Waikato. The family owned and operated orchard has been growing organic blueberries since 1985. Monavale Blueberries Limited has full BioGro New Zealand organic status.

Along side their delicious fresh organic blueberries and raspberries which can be eaten straight from the container, Monavale Blueberries also bring their food trailer to the markets. Try a delicious hot waffle, topped with organic blueberry sauce and whipped cream, or a scrumptious organic blueberry or raspberry real fruit ice cream or frozen yoghurt, or an organic blueberry smoothie or Spider drink, all made with certified organic ingredients.
Monavale Blueberries produce a range of beverages from their organic blueberries, including 100% pure organic blueberry juice in 200ml and 500ml bottles and organic blueberry & apple juice in 275ml bottles. Monavale Organic Blueberry wine (sweet or dry) can also be pre-ordered at the market, for delivery the following week. They also produce a number of delicious organic preserves from their organic berries including jam, chutney, sauce and salad dressing

A range of different pack sizes are available for the fresh organic blueberries during the peak harvest period (Jan-Mar), including 125g, 250g, 500g and 2kg pack sizes. 500g bags and bulk 10kg boxes (by prior arrangement) of frozen organic blueberries are also available.

Kane's Strawberries & Nashi
More than strawberries and nashi, Kane's also offer kumara - yellow and red, watermelon and nashi juice. Kane's are not currently at the markets - look out for them later on this year at Hamilton and Cambridge markets!
Tauwhare Berry Farm

SKU: 38