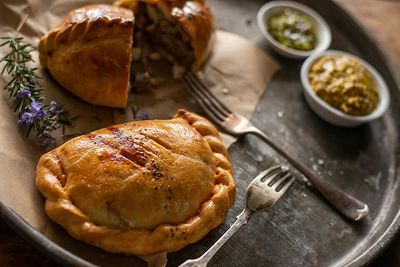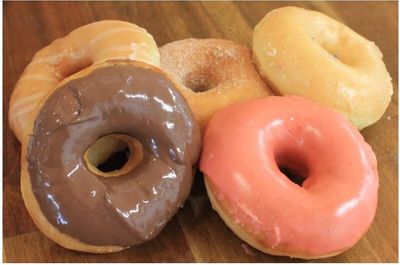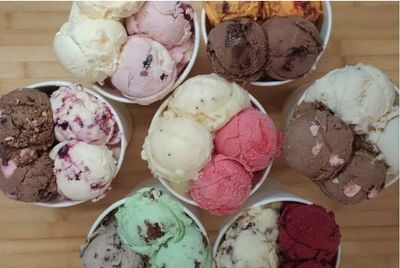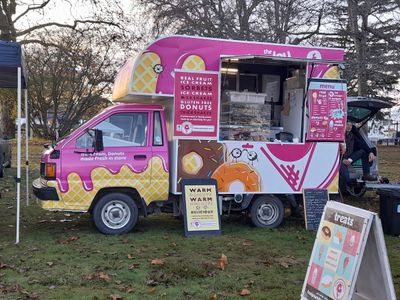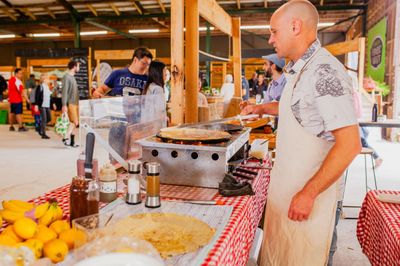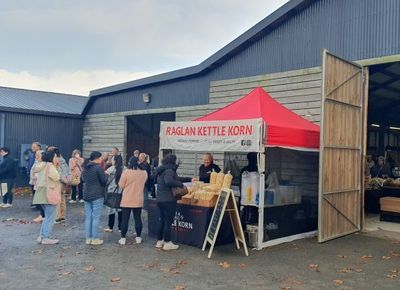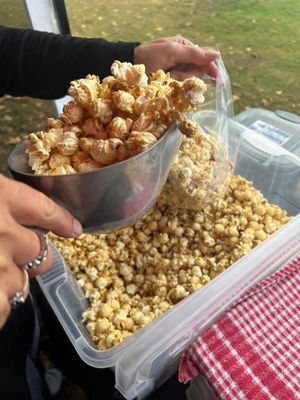 Ready to eat food
Atticus American Treats
Homemade lemonade and fresh baked pretzels can be found weekly at the Hamilton market.

Cornish Pasties
Cornish Pasties specialize in traditional pasties and offer six different flavors including vegan and vegetarian options. Available hot or cold to takeaway or eat in while shopping the market, as pasties are the perfect one handed meal! Pasties and baked goods are traditionally made using grandma's recipe, handmade from scratch the old fashioned way. Come and treat yourself to a Cornish Pastie or Eccles Cake at Hamilton or Cambridge market

Fruney
Fruney is a confectionary company with a passion for creating fine chocolate bars, bark, pops, chocolate bites, drinking chocolate and fruit honey spreads and lollies. Carefully handcrafted by Reviakin family. New additions to the range are exquisitely decorated pastries, croons and croissants. Fruney is at Hamilton market all year round and pops up at Cambridge market from time to tiem.

Gathering Sage
Handcrafted muesli, seed crackers and loaves and sweet bliss balls. Michelle trades fortnightly at the Cambridge market.

Holy Crepe!
French Crepe stall using local, free range and ethically sourced ingredients. Beautiful golden folds created using a mastered technique; true knowledge of temperature & portioning. Mostly found at every Hamilton market!
Hoops & Scoops
Hoops & Scoops is founded on the idea of 'Sharing the Joy'. That is, sharing the joy of life: the joy of family, friends, activity and community. They make their favourite treats, donuts and ice cream, in all their varieties, using whole fresh ingredients in store every day to add joy to any occasion. Its never too cold for ice cream! Hoops & Scoops are at the Cambridge market.

Hong Dumplings

Mamas Donuts
Born and 'raised' in Hamilton in 2006, mamasdonuts started with Mama Rach and Mama Becs, and their families. They put our heart and soul into creating delicious donuts, made the old-school way, by hand and with a whole lot of love! Made fresh daily so you get to enjoy that real homemade taste and texture, just like mama used to make them! Mamas Donuts can be found at the Cambridge market every Saturday.

Mavis & Co
Cafe style food at the market - eat at the market or take home! Sweet and savoury options available. Mavis & Co can be found at the Hamilton market.

Oat Bros
Oats from Otago, pea protein, freeze dried berries, nuts, seeds and coconut milk powder.
No sugar, no fillers, no shortcuts. Add hot water, mix and enjoy. Look for George at the Hamilton market.
Raglan Kettle Korn
A delicious sweet treat that is rather moreish! From snack size to family size bags this popcorn fills the gap. Reuseable containers are available.

The Cooks Kitchen
Tania brings the most amazing fry bread burgers to both markets every week.

SKU: 60